Introduction:
One way companies can reduce loss of sales revenues is by achieving timely sales channel diversification. Arguably the biggest mistake is not to plan for increased market expansion through well diversified channel strategy in international markets.
On March 3 2022, the Euro had hit 2 yearly lows over concerns that on-going Ukraine crisis will hurt overall European growth. The Brent crude futures jumped to a seven year high at 115USD a barrel. This implies that overseas sales do carry a certain degree of risk. The recent happenings show, currency markets, trade terms are unpredictable and many times conditions evolve rapidly that catches us off-guard.
Most of our registered users at Selloverseas.com are constantly looking to realign their market strategy by focusing on targeted geographies through most economical sales routes such as distributor, franchisee, reseller network or appointing sales representatives etc. which offers quick results.
Why Sales Channel Diversification?
Achieving right mix of sales channels is not just related to market entry route but also geography or territorial planning. These two aspects are cornerstone to any sales planning. If one sales territory is moving more aggressively and requires a wider stop which means other territories should be able to cover the sales risk. This also helps to compensate for revenue loss.
Increased sales exposure to one territory can lead to either reduced sales margins or irrational actions driven by emotional decisions during panic situations. Today many companies are ill prepared for such eventualities; most companies wish for more sales and when the opportunity arises they lack focused channel plan to diversify at the right time.
Beside above channel diversification also helps to mitigate currency risks. Or any sudden trade related barriers which could arise from either geo political tensions or other situations.
Who should be ideally planning sales channel diversification?
It is every export sales manager responsibility to educate themselves about international markets. The export manager should be aware of the risks before making decisions to appoint a channel partner. We at Selloverseas.com educate our registered members on both regulatory environment and market potential. This invariably  helps them to streamline  both benefits and risks while entering new markets.
Selloverseas.com offers number of resources to its members, but ultimately export managers need to take ownership of their decisions. We can provide access to targeted country import export data or share major accounts importing under prescribed HS codes through a given port. Typical warehousing and other sales related costs for the territory of interest to plan pricing strategies.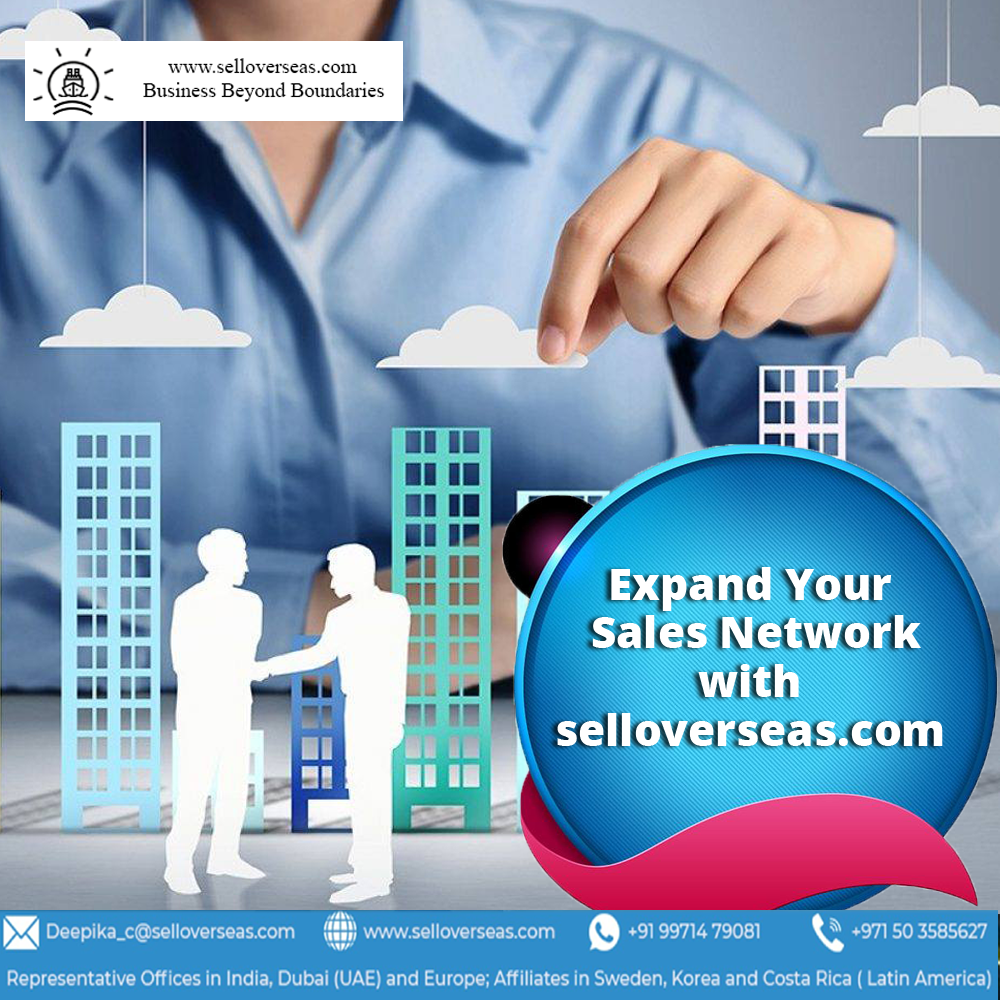 When to plan Sales Channel diversification?
Timely planning and executing the channel plan is always advantageous during stable times. The channel diversification should be an on-going process and not a function of market movement. Most export managers plan on-off incident reflecting sudden peak or troughs. While market volatility is inevitable, it is something which may be used to make entry or exit depending on long term prospects of the market
Many export managers and channel managers select markets based on a current market movement and one-off strong performance. The feeling that "I am missing out on great returns" will probably lead to more bad decisions than any other single factor.
It is important that export managers do a proper due diligence and plan market entry in small steps.  Building capabilities in phased manner  helps to retain customers and grow from a stable base.
Conclusion:
In a world of incredible choice for export markets, the international sales managers need to think and act pro-actively. What is important is to understand – whether the target market is right fit for their product or service? Does it offer enough growth potential? Are predictive sales margins sufficient to maintain sustainable growth? Is political and regulatory environment stable to invest in permanent sales infrastructure? What is the best channel route which offers highest return on quick wins?
Once you have a fair understanding on above queries, it makes sense to embark on your export sales plan. The channel development and diversification is an important aspect to minimize loss of sales revenue for any company operating in international markets.
Our consultants work relentlessly on building meaningful relationships within our network members.  This not only offers excellent trading insights but also resources on channel  mix for diversification.